We had our 1st Title One night on the road tonight. We visited Neighbors of Pioneer Crossing in Howe today. We gave away books, games & hot dogs. Our next stop will be Monday, October 9th at Lima-Brighton Elementary School 5pm to 6 pm!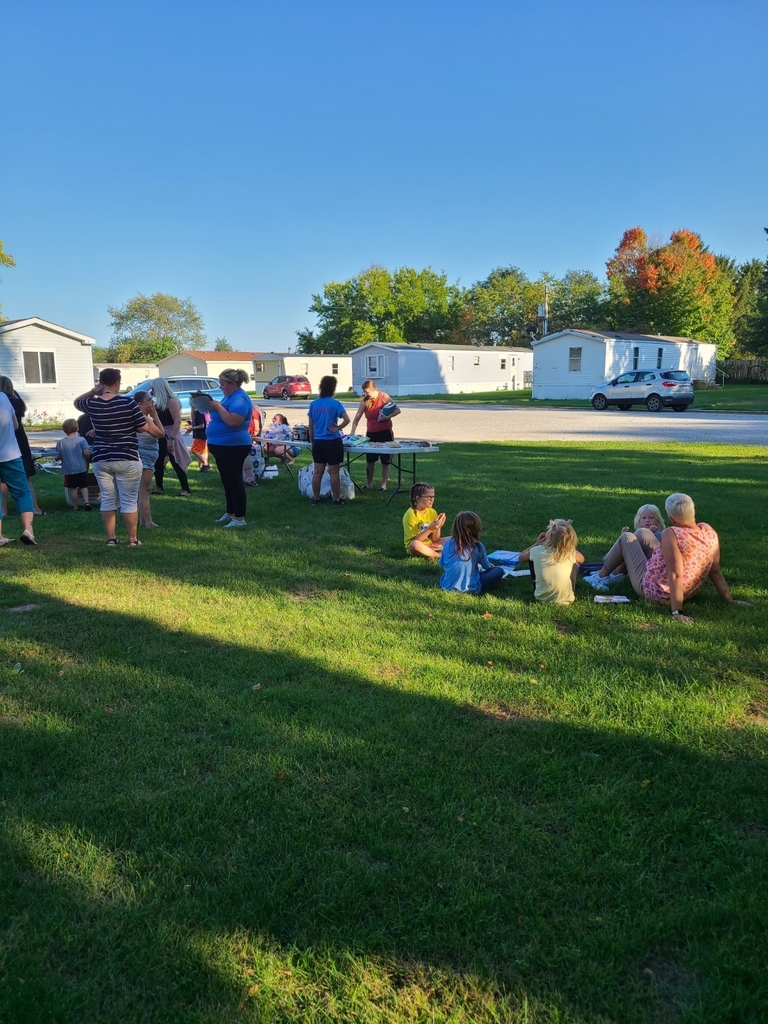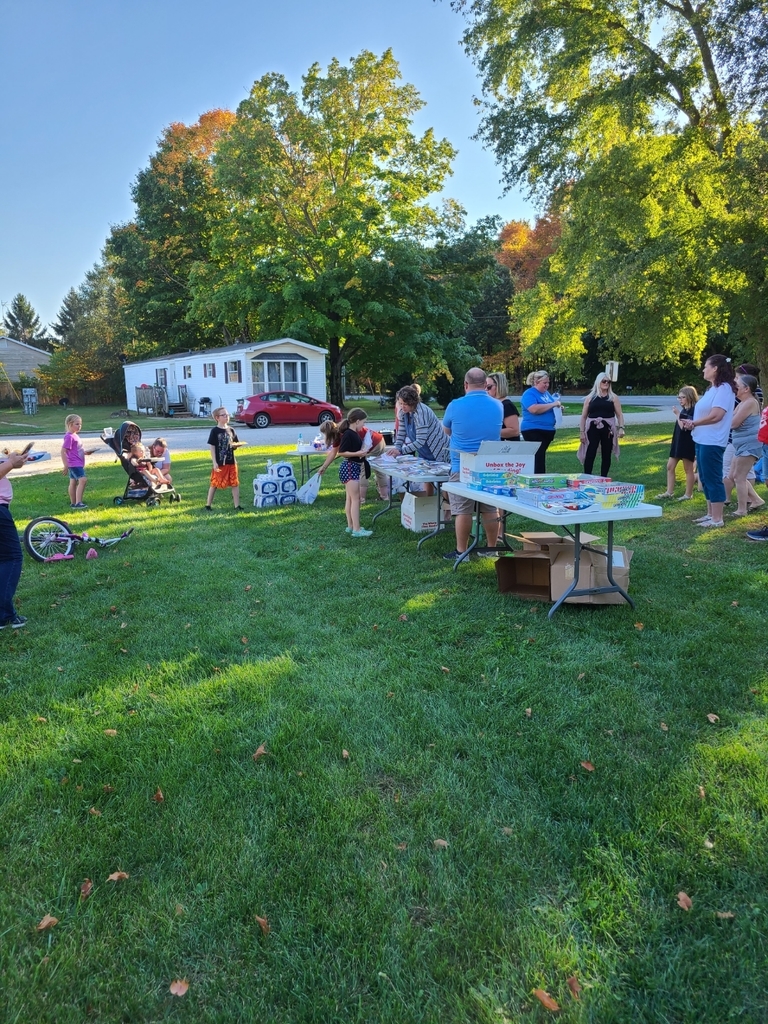 Main Street LaGrange is having a Pie Party on November 11th! You can see how to register for the pie eating contest or the My pie is better than your pie contest by clicking this link:
https://drive.google.com/drive/folders/1cyLq7o_E7kxww8t0WyBebkjtppdgnN0D
*This event is not sponsored by Lakeland School Corporation. The information is provided as a community service.*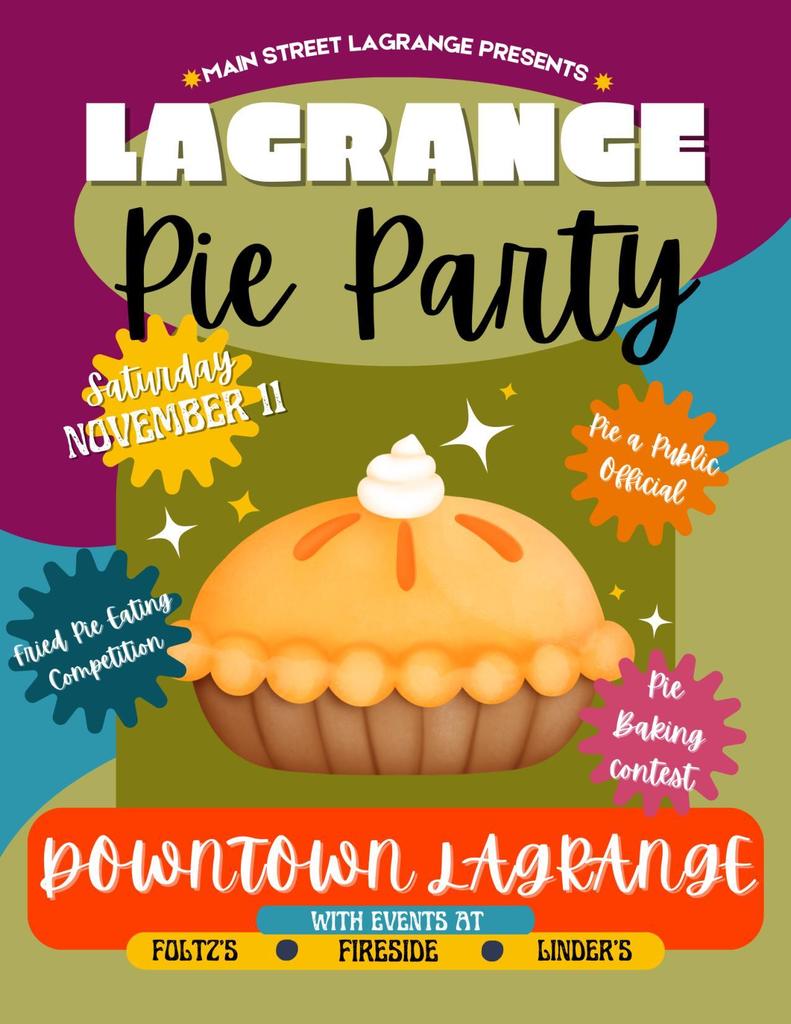 In partnership with Super Shot, Lakeland will be providing Flu Mist at your Lakeland Primary and Lakeland Intermediate schools on October 16. If you would like to participate in this event, you must SIGN UP and also REGISTER for the EVENT. Please sign up by October 2. 1. The SIGN UP link is available here:
https://forms.office.com/pages/responsepage.aspx?id=bVvELtMKu0y9uPy48MvhWoUCmTv3Yv9BvkgZUVhhCRlUODhMMjhTWkdOQURCOUJPME1MSjhCUEZFTS4u
2. After signing up, please expect a text message to the number provided. This REGISTRATION link must be completed for your child to participate in the school clinic. If you encounter any issues or have questions, please contact Super Shot directly at 260-424-7468. Most health insurance plans cover the cost of vaccines. Check with yours to know your coverage. Super Shot is required to bill insurance. If the child does not have insurance, you will not be turned away for inability to pay. For more information on this live flu vaccine please visit the CDC information statement. For more information on Super Shot, please visit supershot.org or call 260-424-7468.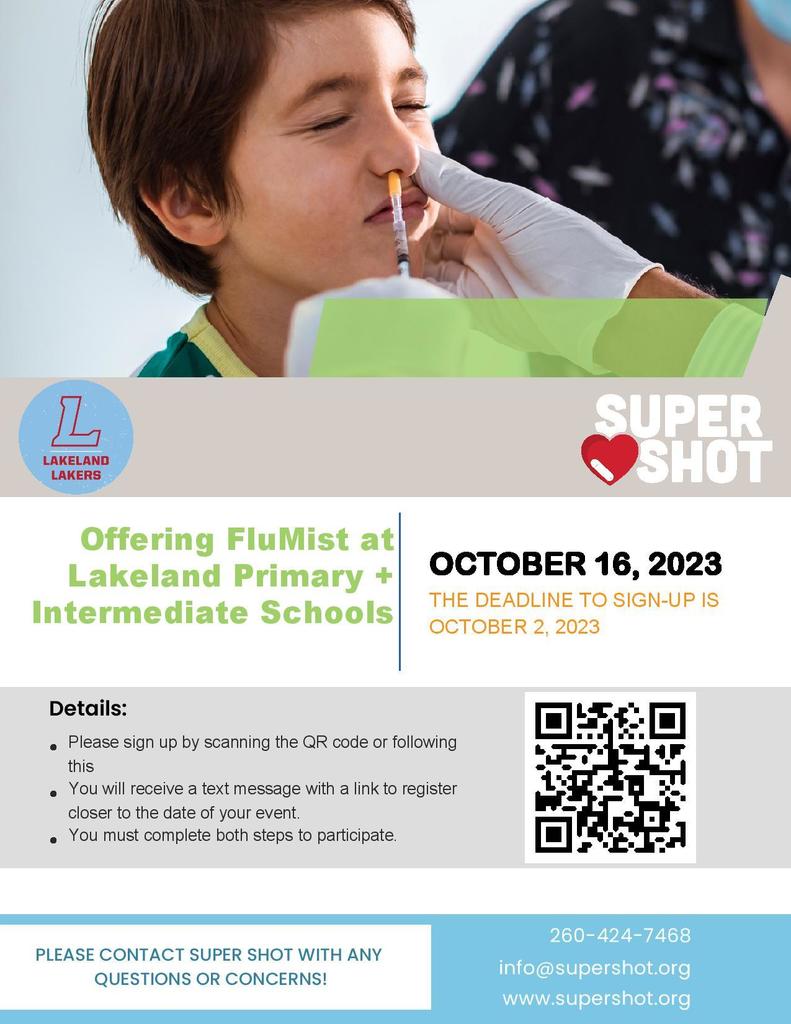 The New Life Fellowship will be having another Groceries to-Go on October 9th 3:30 to 5. Please see the flyer for more details. ***This event is not sponsored or affiliated with Lakeland School Corporation. We are sharing the information as a community service.***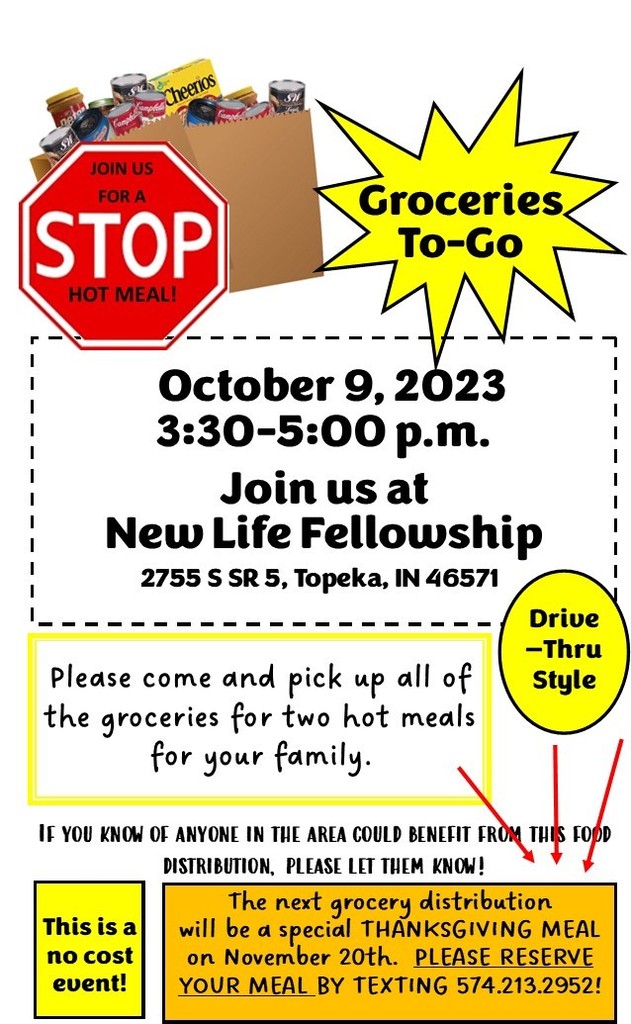 Lakeland is a partnering school with IMPACT. Many of our students attend career programs through IMPACT, but they offer other valuable services to our community too! If you or someone you know is looking to achieve their high school equivalency IMPACT offers a quality FREE program! Contact information is available on the attached flyers.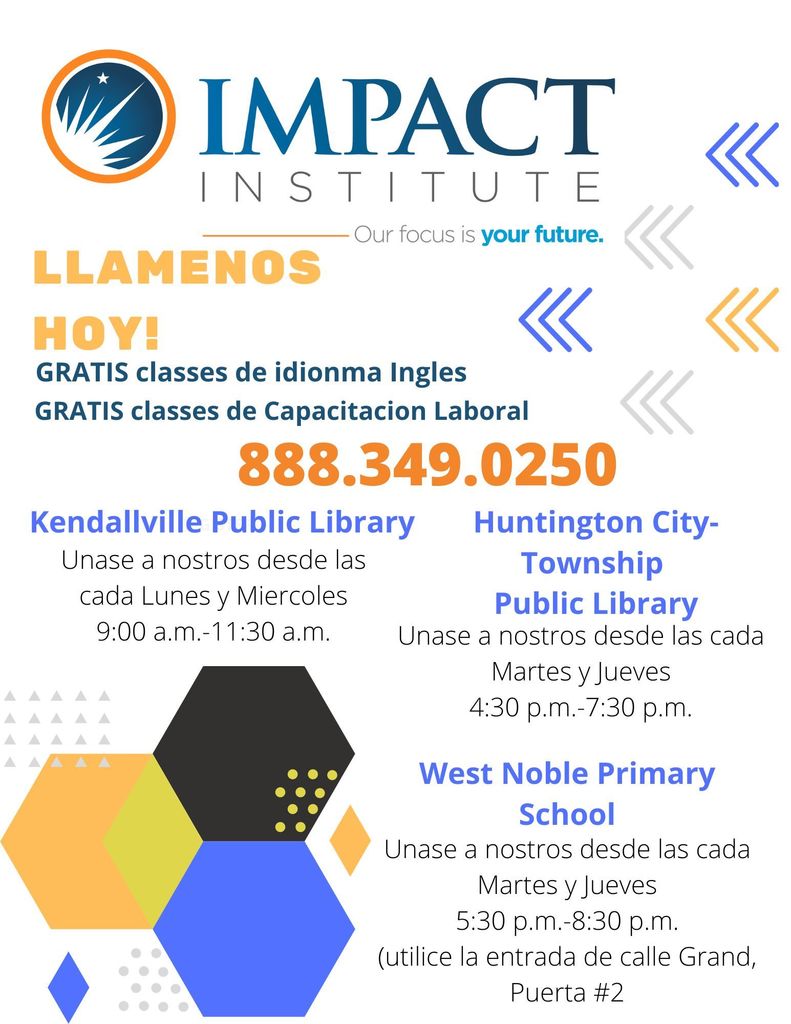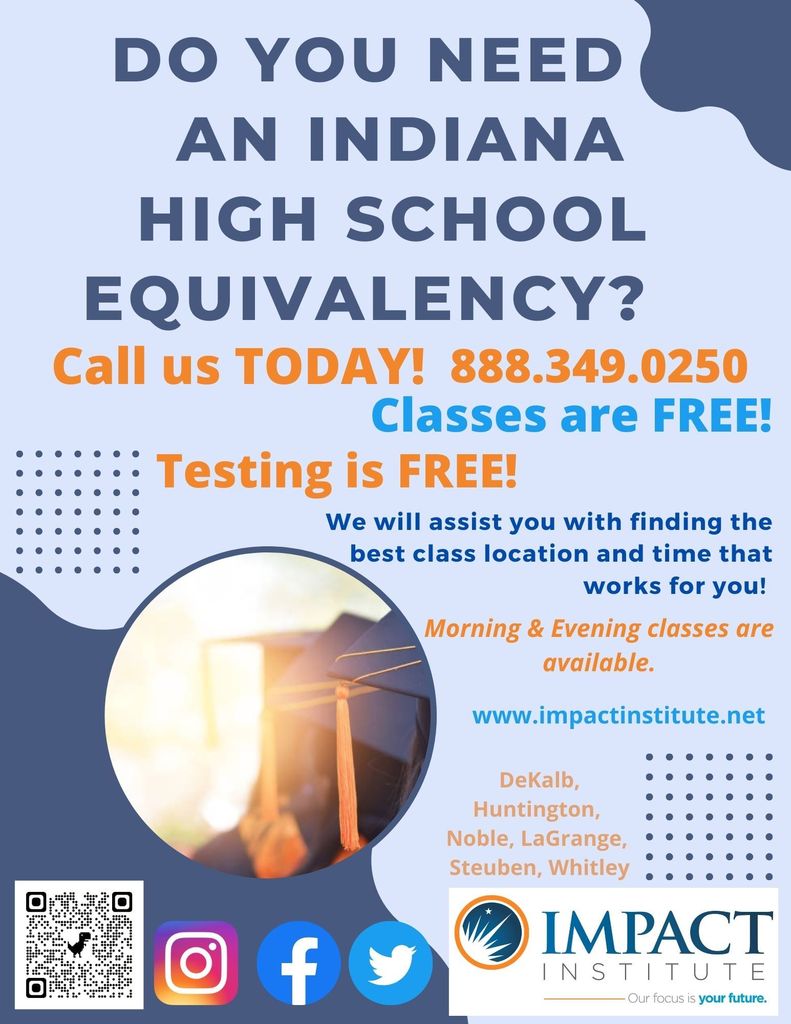 It's Homecoming tonight! Please come join us for all the festivities! We'll have food trucks, royalty, a new 5th & 6th grade cheer block, our amazing band, and of course some great football! Game starts at 7pm. The first 150 people to enter will get a Lakeland rally towel donated by the Athletic Boosters and the Brett & Melissa Bateman family. Students wearing their new spirit shirts will get in free! Let's flood the bleachers with Laker blue!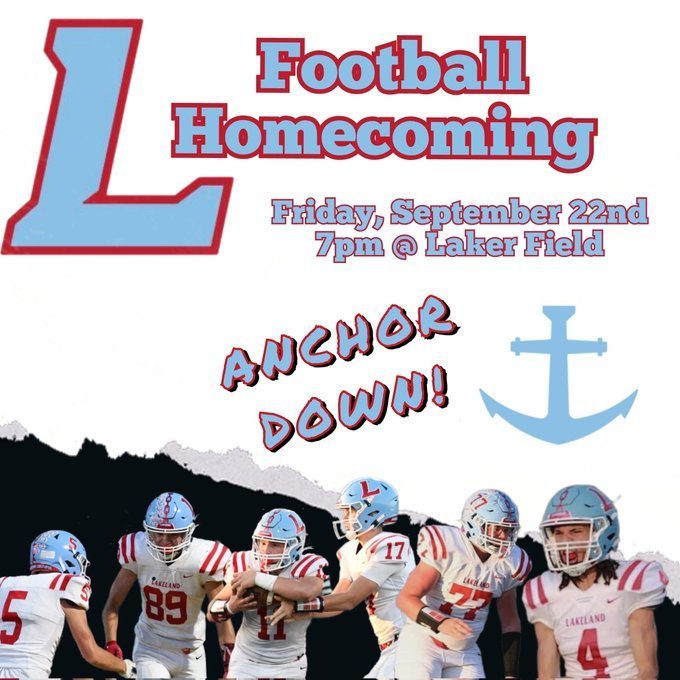 The LaGrange County Library and the Purdue Extension office are teaming up to sponsor a Bilingual Storytime during the month of October for children in grades K-3. Please see the flyer for more details! *This event is not sponsored by Lakeland School Corporation. The information is being provided as a public service.*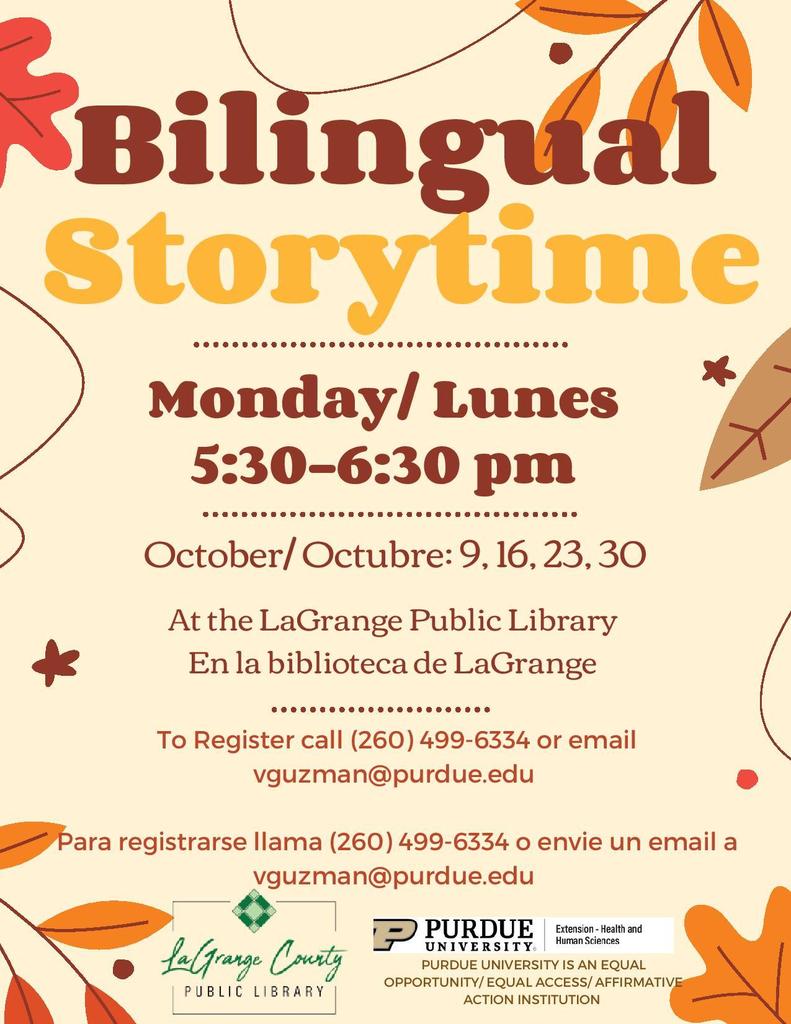 This press box is lit! We have had so many alumni involved in this project! Jerod Weimer has directed a crew of Lakers in the construction, Miller Signs created the amazing sign, and Kyle Keaffaber led this project and crafted the design. Great job Lakers!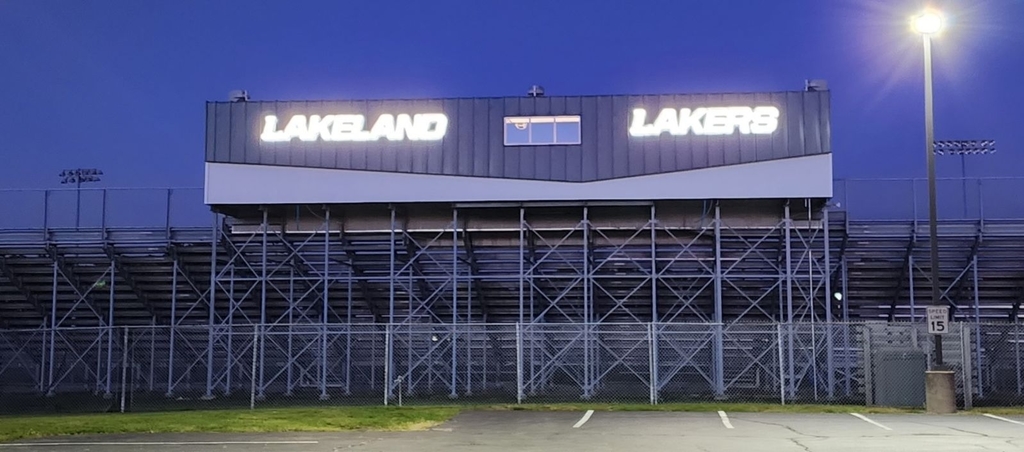 13 Lakeland students joined 9 Westview students and 13 Prairie Heights students on a visit to Ball State University yesterday. The students learned about Ball State and the programs offered there. The visit was organized by Lakeland Alum Shannon Harman, the College and Career liaison for the Northern Indiana Educational Service Center. A big thank you to the volunteer chaperones who made this possible also! The next trip will be to Purdue University in West Lafayette on October 4th.

Unfortunately, the IMPACT program located in the Fairview building in Kendallville, is still having issues with midges. The programs located in that building will have virtual learning on Thursday 9/14 and Friday 9/15 in order to continue to remediate the issue. The attached letter is an explanation from IMPACT.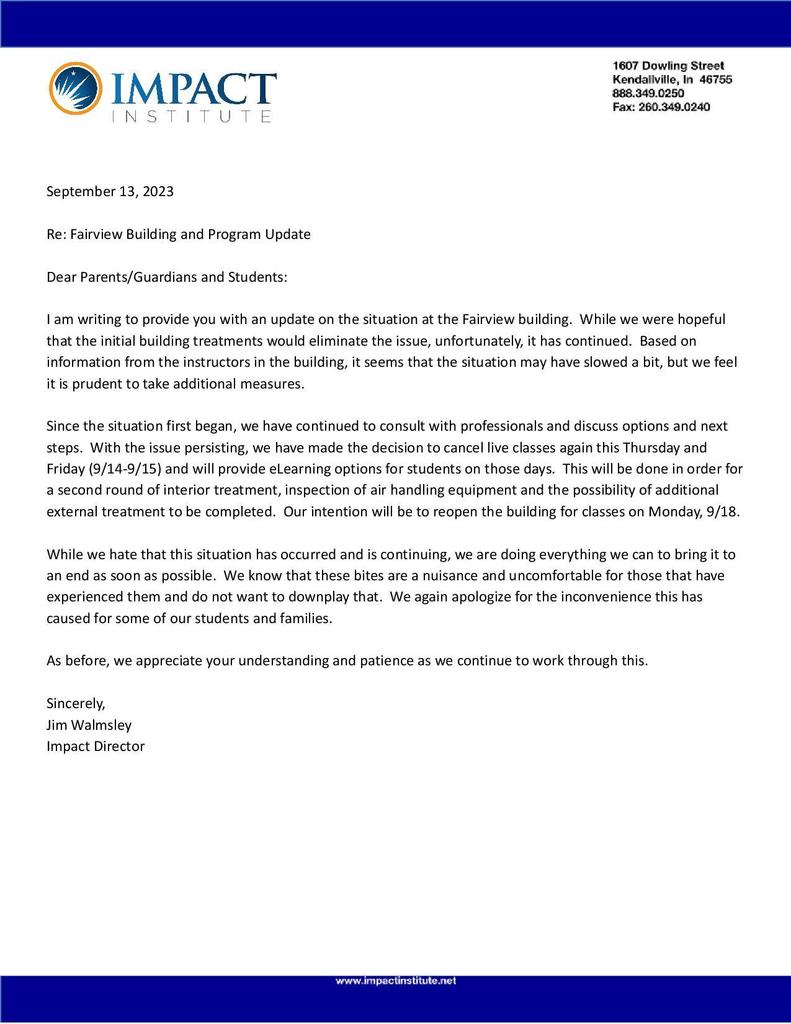 The LaGrange Co. Chamber of Commerce annual hosts a purse auction. All the proceeds are donated to the backpack food programs at Lakeland, Westview and Prairie Heights. These programs provide food for students in need over the weekends and during holiday breaks. Please see the attached flyers for ways you can help! *This event is not sponsored by Lakeland School Corporation. The information is shared as a community service. *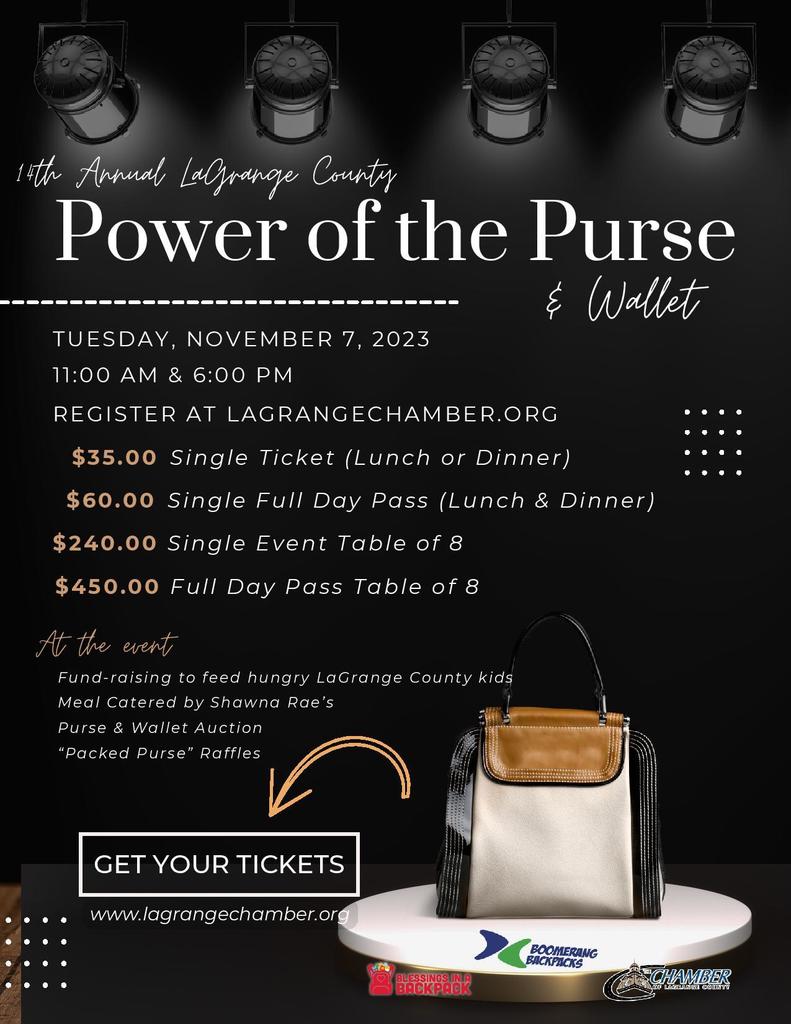 The LaGrange County Mental Health/Substance Use Collaborative is hosting an awareness event that will take place at the Lakeland Jr/Sr High Track on September 30th from 3 pm to 6 pm. Please see the flyer for more details! *This event is not sponsored by Lakeland School Corporation.*


The IMPACT program has had to cancel some classes at its Fairview location. Here is a letter explaining the situation.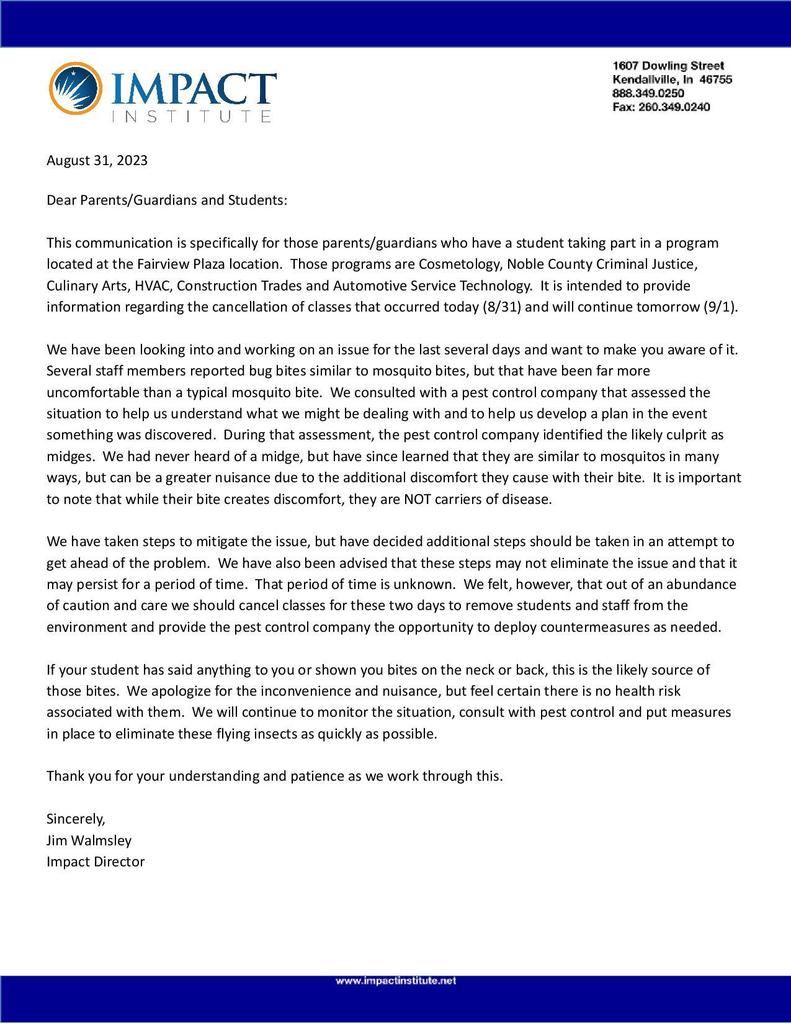 We had a great win in football tonight! We also enjoyed the the LaGrange County United marching band performance! Parents, thank you for keeping your children with you in the stands!



Just a reminder that we have our 1/2 hour late start tomorrow! Check out Lakeland Athletics at lakelandsports.org. We have lots of great events going on Friday and Saturday! A reminder to families, if you bring your children to events they should stay with you in the stands.

With the excessive heat expected Thursday, we're making some changes to practices and games: 1. All JH practices are cancelled tomorrow. 2. All outdoor HS practices will be canceled, shortened, or moved to later in the evening. Games 1. The JH volleyball game against Angola is still on. The main gym is nice and cool. 2. Varsity/JV volleyball at Hamilton is still on. 3. Boys tennis against PH is cancelled and moved to Saturday morning at 9 AM. 4. Boys Soccer against Central Noble is cancelled. Makeup date has not been set yet.

Laker Nation is sad to learn of the passing of Greg Warner. Mr. Warner was a long time mechanic for Lakeland's Transportation Department. He played an important role in keeping students safe! Our thoughts go out to his family during their time of mourning.

Lakeland Jr/Sr High will have Virtual Learning on Wednesday and Thursday due to the extreme heat. Unfortunately, our construction project focused on HVAC , is not to the point of being able to cool the school. Jr/Sr High families please check your email for further information. This will NOT impact student in preK-6th grade!